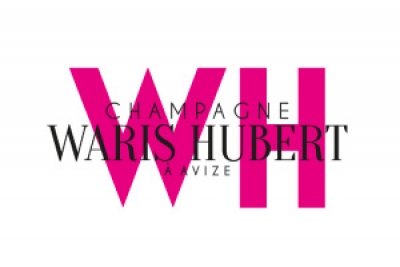 Champagne Waris-Hubert
Cideo Distribution SARL
51160 Ay France
+33 3 26 54 66 39
Contact email
Champagne Waris-Hubert
House
"Great family from Avize"
Created by Stéphanie & Olivier Waris, 4th generation, independant winemakers in Avize, in la Côte des Blancs.
The family own and enhace famous terroirs : Grands Crus (Cramant, Oger, Avize, Aÿ...), Premiers Crus (Grauves, Bisseuil...), simple Crus (Barbonne, Merrey...). A wide range of champagnes, vinified by plots and grape variety, at low temperature.
The brand also present limited edition of special products (Annexä co-branding with bow tie), and premium cuvees (b.e. Eminence 6 months is barrels, vintage, Blanc de Blancs from Avize, and a special packaging with string and wax seal).
Wines
- L'illustre : 95 % Pinot Noir, 3 % Chardonnay, 2 % Pinot Meunier / Brut / Ageing 36 months
- Secret d'éclairés : atypical Blanc de Blancs 95 % Chardonnay, 5 % Pinot Blanc / Brut / Ageing 34 to 48 months
- Celles que j'aime : 100 % Pinot Noir / Rosé (blend) / Brut
Attendees to Champagne Lounge
Champagne Lounge 2018
Champagne Lounge 2019
ALCOHOL ABUSE IS DANGEROUS FOR HEALTH, CONSUME WITH MODERATION.