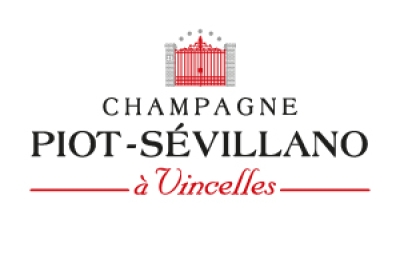 Champagne Piot Sévillano
23 rue d'Argentelle
51700 Vincelles France
+33 3 26 58 23 88
Champagne Piot Sévillano
House
Christine and Vincent, récoltant manipulant and independent growers*, make their champagnes and coteaux champenois (white and rosé) the most naturally as possible, rare champagne, atypical, of character, product of the only terroir of Vincelles with passion, dynamism and generosity.
They are from a lineage of 10 generations of growers (since 1700), they are intent on sharing the secrets of a terroir they cherish and protect.
Thanks to a hard reduction of treatments, to an unused of herbicides and to the use of biological practices, they have received the certification HVE (High environmental value) since 2015.
This certification doesn't stop them from continue their research to go even further concerning the ecology without denature the aromatic expression of their terroir. We are now in organic conversion.
Wines
Our vineyard, located only in the only terroir of Vincelles (south exposure) is planted with 70 % meunier, 15 % chardonnay and 15 % pinot noir, allowing us to elaborate and create fructy, round and elegant champagnes. An aromatic signature which everyone can taste for every champagne, from the Tradition basis to our confidential champagnes like our single varietal rank called « Characteriels ». We try to make the most natural champagnes, avoiding to use sulfits (only at the moment of the harvest) and chapatlizing at least as possible. These are made because we do not neglect our first task of grower: harvest healthy and high-quality grapes.
Attendees to Champagne Lounge
Champagne Lounge 2018
Champagne Lounge 2019
Champagne Lounge 2020
Champagne Lounge 2022
ALCOHOL ABUSE IS DANGEROUS FOR HEALTH, CONSUME WITH MODERATION.