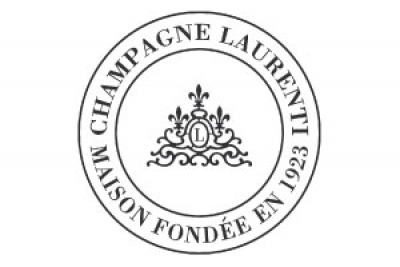 Champagne Laurenti
rue de la Contrescarpe
10340 Les Riceys France
+33 3 25 29 32 32

Champagne Laurenti
House
Our Family domain was founded in 1923. It is located at Les Riceys a prestigious Champagne Village with indefinable charm and a rich past. Our 45 hectares vineyard is made up of the noble Chardonny and Pinot Noir Champagne grape varieties. The natural day-limestone soil if the south Champagne Region, heart of the cote des Bars, combined with good sunshine on the parcels provides character and style to the wines. A traditional and rigorous management of our wines in balance with Nature ensures that we produce very high quality grapes. The founder, Joesph's search for excellence has been transmitted across the Laurenti generations. Our knowledge of modern techniques combined with respect for the Champagne traditions and our passion allows us to create exceptionnal Champagne. Our Champagnes are wines with character offering fineness, elegance and distinction in their precious bottles: the magic of the Laurenti taste.
Wines
Grande Cuvée Tradition: Prestige and Exception. This vintage is blended from Chardonnay (70%) and Pinot Noir (30%) and is natural expression of the Laurenti know-now. Ageing in aok barrels sensures that a rich mixture of flavours is developed: pear, ripe apple and vanilla. This vintage is remarkable for the finness of its bubbles and the complexity of its flavours which make it the Champagnes Laurenti premium product. This Champagne Brut is aged for 6 years in our cellars.

Grande Cuvée Rosée: Charm and Seduction. This Champagne is born from the blending of our Grande Cuvée Brut and red Pinot Noir Wine from vines that are over 50 years old growing on the best of the Riceys parcels. The Pinot Noir's dominance gives it a spicy and pepper nose with hints of ripe raspeberries and red fruit jam. This Champagne Brut is aged for 3 years in our cellars.

Grande Cuvée : Power and Elegance. This Champagne is a subtile blend of Pinot Noir (70%) and Chardonnay (30%) which invites itself to you special moments. The fineness of its bubbles is in harmony with its nose which mixes hints of loquorice and ripe lemon. A good attack yields to the strenght and power of the dominant Pinot Noir. This Champagne Brut or Demi Sec is aged for 3 years in our cellars.
Attendees to Champagne Lounge
Champagne Lounge 2018
Champagne Lounge 2019
Champagne Lounge 2020
ALCOHOL ABUSE IS DANGEROUS FOR HEALTH, CONSUME WITH MODERATION.