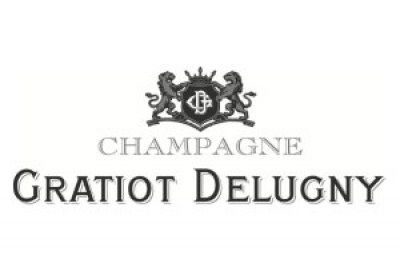 Champagne Gratiot Delugny
26 Rue de la Marne
02310 Crouttes sur Marne France
Contact email
Champagne Gratiot Delugny
House
The Champagne GRATIOT DELUGNY House is located in Crouttes sur Marne on the Marne Valley. Wine-Grower (Récoltant-Manipulant) from father to son, GRATIOT-DELUGNY vinifies, sparkles and commercializes its own Champagnes. Jules Gratiot's personality and Louise Delugny's heritage, both coming from Champagne families, allowed to found in 1889 the Gratiot-Delugny House, which is located in Crouttes sur Marne, the property grew bigger through several generations in the Marne Valley. Emile Gratiot succeeded as Récoltant-Manipulant (wine-grower), then Robert Gratiot, born in 1949, today hands down tradition and know-how to his son David, born in 1979, who followed wine-growing studies. The vineyard now covers 3 villages: Crouttes sur Marne, Nanteuil-sur-Marne and Charly sur Marne. In 2013, almost 10 hectares of vines grow on clayey and chalky soils. According to the villages the sunshine is consequently different.

The three main grape varieties of the "Champagne" designation are: Chardonnay, Pinot Noir and Pinot Meunier, very present on our territory. They are divided on plots called localities (lieux-dits), which allow a different ripeness. Chardonnay is present on about 3 hectares of our wine growing property. It brings fineness and elegance to the wine. Pinot Meunier with about 50% of the vineyard, on an area of about 4 hectares, brings fruity and aromatic characteristics, with a winy touch. Pinot Noir for a quarter land on about 2 hectares, confers on wine a strong and powerful structure.
Wines
CUVÉE CHAMPAGNE BRUT MILLÉSIME:
It is characterized by pronounced maturities which give very present flavours and low sournesses. Intensity of aromas of yellow fruits with pits. A soul Champagne powerful and structured. To reserve to amateurs or during intimate evenings.

CUVÉE CHAMPAGNE CUVÉE HISTOIRE D'HOMMES:
Authenticity of Pinot Meunier of the Marne's Valley. Evolved wine of toasted and fruity aromas (citrus fruits and dried fruits). Ample in mouth. Vintage converted into wine under wood according to the old methods of elaboration. Seducing Champagne, delicately wooded, robust and sturdy to the palate.

CUVÉE CHAMPAGNE BRUT RÉSERVE:
A pale yellow color with green reflections, aromas of dried fruits give to it Champagne a winy and well-balanced character. A good length in mouth marks its ground of origin. This complete Champagne is excellent in aperitif and will mark the best moments of your life.

CUVÉE CHAMPAGNE DEMI-SEC:
Vintage of Réserve with a taste of honey and cinnamon. This Champagne accompanies perfectly the sweet dishes and the desserts. It evokes the sweetness and the tenderness.

CUVÉE CHAMPAGNE BRUT SÉLECTION:
A clear color with fast and light bubbles confer it all its coolness and its tone. Aromas of fresh white fruits offer a rather lively final in mouth. This Champagne of spirit is consumable at any time of the day.

CUVÉE CHAMPAGNE BRUT ROSÉ:
A salmonish color. A floral smell with a small red fruits (currants) aromas, flattering and very pleasant. Champagne of heart with fine bubbles offering coolness and thoughtlessness.
Attendees to Champagne Lounge
Champagne Lounge Asia Hong Kong 2017
ALCOHOL ABUSE IS DANGEROUS FOR HEALTH, CONSUME WITH MODERATION.