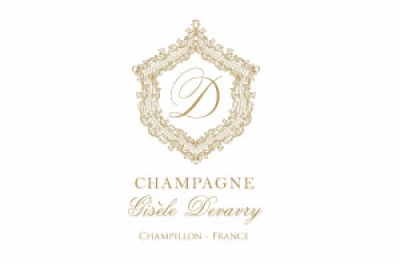 Champagne Gisèle Devavry
43 rue Pasteur
51160 Champillon France
+33 3 26 59 46 21

Champagne Gisèle Devavry
House
The House Devavry is a 4 generations family company which owns 10 Ha wineyard situated among the best parts of Premier and Grand Cru Champagne.

Enriched by the the family know how, we produce with passion about 70.000 bottles of Champagne wine in a very high quality. Our wines are drawn off and a a blockage of the malolactic fermentation is systematically done, all over our wineyard.

Love, rigour and creativity are the masterwords of this human and passionate family structure, which produces quite à lot Champagne wines, all of them very fine and of a great aromatic complexity.
Wines
Our Champagnes are delicate and light, the bubbles are fine and the smell expressive.

Brut Grand Cru 100 % Pinot Noir : smells of honey and quince, raisins of fruit jelly and other stone fruits. Structured and fruity in mouth, flowernotes which bring in mildness and savour. All in all roundness finally.

Brut Prestige : subtile first flavours, spicy and saffron fragances, intense bubbling, flower and fruty character.

Blanc de Blancs : explosion of smells : flavours of pine juice, of honey and fresh whitebread. In mouth, flavours of passion fruit and caramel.

Cuvée Achille : refined wooden notes. Generous and greasy in mouth, melted. An opulent and structured style, well balanced through its freshness. The wood remains present to the end.

Rosé Brut : the salmon colour has copper shimmers. Very pleasant smells on nice ripe fruits. Creamy and clean in mouth. Nice minerality, slightly salty.

Rosé Pur Noir : the colour is light and intens. The smell : notes of plums and black fruit delicatly mixed to liquorice. Lively in mouth and very fine. Creamy side with a mandarin final at the end of tasting.
Attendees to Champagne Lounge
Champagne Lounge 2018
Champagne Lounge 2019
Champagne Lounge 2020
Champagne Lounge Asia Singapour 2018
ALCOHOL ABUSE IS DANGEROUS FOR HEALTH, CONSUME WITH MODERATION.