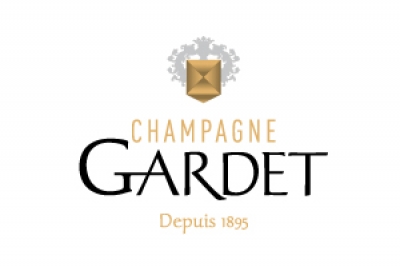 Champagne Gardet
13, rue Georges Legros
51500 Chigny-les-Roses France
+33-3-26034203
Champagne Gardet
House
Champagne GARDET is an independent family-owned House founded in 1895 and located in Chigny-les-Rose, in the heart of the "Montagne de Reims".

It is actually in Epernay that the House was first settled by Charles Gardet, but it was eventually moved to Chigny-les-Roses by Georges Gardet in the 1930s.

The Prieux family, who has been working in the arboricultural and wine sectors for years, is now the proud owner of the House.


Around 400,000 bottles of Champagne GARDET are produced annually. The House works with vines from different Champagne sub-regions, many of which are classified Premier Cru or Grand Cru. But this is definitely in the Montagne de Reims, where the House has for long been settled, that inspiration and style are taken for the whole range.


Gardet is recognized for its Pinot-driven style, reflecting the "terroir" of Chigny-les-Roses and surroundings. The House commits to very high standards, way above the appellation's legal requirements (using only first press, long ageing on lees,..) and its range of Champagnes has often been awarded around the world.
Wines
The Gardet range is composed of three different collections:

The "Collection Tradition" features three non-vintage blends each with a unique approach.

The "Collection Extra-Brut" features 4 Champagnes with very low dosage in a more confidential production.

The "Collection Prestige" is composed of our Prestige Vintages & Blanc de Blancs.
Attendees to Champagne Lounge
Champagne Lounge Asia Hong Kong 2019
ALCOHOL ABUSE IS DANGEROUS FOR HEALTH, CONSUME WITH MODERATION.