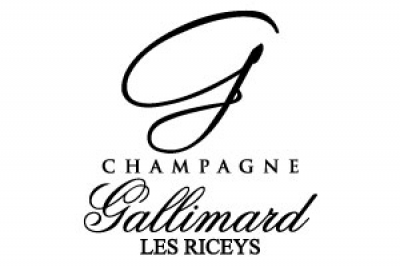 Champagne Gallimard Père et Fils
18-20 rue Gaston Cheq
10340 Les Riceys France
+33 3 25 29 32 44
Champagne Gallimard Père et Fils
House
Located in the village of Les Riceys, in the heart of the côte des Bar, the Gallimard domain has been passed on from father to son for 6 genetions. Today Didier and Arnaud orchestrate together our 12 Hectares (29 acres) of vineyard, brought to life using viticulture of conviction and sustainability. Respect for the environment, harmony with nature and the expression of our terroir characerize the foundations of our values.

Our winemaking uses the fewest interventions possible. We search for the perfect balance between the expression of our terroir and the hand of man which draws it forth, offering an invitation to discovery and the generosity wich characterizes it.

Single varietal, single vintage, perfect dosages, particular ageing (oak barreks and egg-shaped clay amphora), or perpetual Solera reserve wines, represent just some oof the numerous characteristics of our domain.
Wines
The GALLIMARD Champagne has the reputation of a regular and balanced quality, as it comes from wineyards which benefit from an exceptional insolation.

The Gallimard family, develop their Champagnes with the greatest respect for tradition and modern winemaking. In 1930, Jules and his son Ernest Gallimard, winegrowers, produced their first bottles of Champagne. They were succeeded by Pierre, then Jean, and now Didier and his son Arnaud Gallimard.

Our 12 hectares vineyard is located at Les Riceys, which is not only the largest wine-making village in the Champagne region, but the village is also the only holder of 3 appellations of the region (Champagne, Coteaux Champenois, and the famous Rosé des Riceys). Our pinot noir vineyard is a specific and unique terroir which not only brings an exceptional maturity to our pinots noir but provides grapes particularly adapted to the maceration (" La saignée") necessary to make our Champagne Rosé as well as our Rosé des Riceys. By exercising good judgment in our vine-growing practice we are also conforming to protection of the environment. Our vineyard is mainly planted with 85 % pinot noir and 15 % chardonnay, pruned in Guyot, Cordon de Royat and Chablis.
Attendees to Champagne Lounge
Champagne Lounge 2018
Champagne Lounge 2019
Champagne Lounge 2020
Champagne Lounge 2023
Champagne Lounge Japan 2018
ALCOHOL ABUSE IS DANGEROUS FOR HEALTH, CONSUME WITH MODERATION.