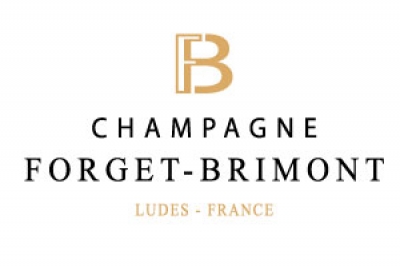 Champagne Forget-Brimont
House
We are based in Ludes, a small village with Premier Cru classification in the heart of the Montagne de Reims in the Champagne region. We work 19 hectares with Grand Cru or Premier Cru classification.

We have worked the vines since the 19th century and made our first sparkling Champagnes in 1929. Our know-how and passion have been passed down through seven generations.
Wines
To ensure the best possible expression of our terroir in our cuvées, we have adopted a sustainable viticulture method which is respectful of the soil and the vine. All fertilisers we use are natural and treatment is targeted and kept to a minimum. We only intervene where absolutely necessary to keep our vines strong and healthy.

The care we take in cultivating the vine is extended to the vinification of our wines, for which we use as natural a process as possible. We have adopted a non-interventionist approach to allow full expression to our terroirs and grape varieties. Our wines contain no enzymes and we do not use a fining agent to preserve the consistency and aromas. We mature our wines on their lees in thermoregulated tanks before bottling.

Blending with 40% to 50% reserve wines adds depth and complexity. Our Champagnes then undergo a lengthy second fermentation 15 metres underground where it is then left to mellow for between 30 months and 10 years, depending on the cuvée. After dosage, our wines are laid down for an additional two to six months before shipment.

Our standards exceed the minimum requirements of the Champagne Appellation.
Attendees to Champagne Lounge
Champagne Lounge Asia Singapour 2018
ALCOHOL ABUSE IS DANGEROUS FOR HEALTH, CONSUME WITH MODERATION.