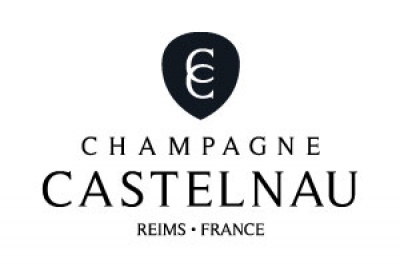 Champagne Castelnau
5 rue Gosset
51100 Reims France
+33 3 26 77 89 00
Contact email
Champagne Castelnau
Vallee de la Marne, Côte des blancs, Côte des bars, Montagne de Reims
House
Champagne Castelnau is a boutique brand specializing in long aging on the lees. Thanks to a very strict selection of grapes from 150 different 'crus', a high proportion of Chardonnay, the use of the 'cuvée' (first pressing) only, and a lot of reserve wines, we're able to craft wines that are able to age longer: 5 years on our Brut NV, 12 years the Vintages wines.
Champagne Castelnau elaborates intense and complex, toasty, creamy, yet fresh and elegant wines, for the HoReCa and traditional distribution. They are accessible enough for the regular consumer, and interesting enough to address the connoisseur looking for something different from the world of champagne brands.
Wines
Castelnau Champagnes are redefined every year and aged at length. Each wine is characterised by the accuracy of its specific balance.
A delicate exercise where even the smallest choice demands exact recall of the wines profile prior to blending. Every year, Castelnau Champagne lets time perform its magic, aging all its wines at length, with a minimum of 5 years for its Brut Réserve, on of the House's feature champagnes.
Attendees to Champagne Lounge
Champagne Lounge 2019
Champagne Lounge 2020
Champagne Lounge China 2018
Champagne Lounge China 2019
Champagne Lounge Japan 2018
ALCOHOL ABUSE IS DANGEROUS FOR HEALTH, CONSUME WITH MODERATION.