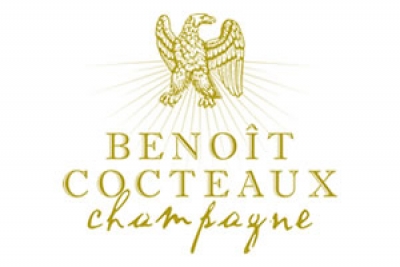 Champagne Benoit Cocteaux
11, rue du Château
51260 Montgenost France
+33 3 26 81 80 30
Champagne Benoit Cocteaux
House
Settled in Montgenost, south of Epernay, we are both wine growers and wine producers. Our 9 hectare-estate is mainly covered with Chardonnay vines. Our domain draws off the best from the Sezannais hillside (Montgenost), Marne Valley (Cerseuil) and Bar-sur-Aube hillside (Verpillière-sur-Ource). We are strongly attached to the family production process and to the quality and special skills which the independent Winemakers Confederation we belong to are famous for. The Cocteaux Champagne House is also a man-sized estate, whose priority is to satisfy their customers in search of a pleasurable champagne. Our Domain is labeled "High Environmental Value - HEV - Level 3" by the French Ministry of Agriculture
Wines
"A range of solar champagnes.
The range of the champagnes we make reflect upon the very special character of our history, of our know-how and solar land. Our cuvées therefore stand out by having a Home-Made style, fully round, soft and fruity."
Attendees to Champagne Lounge
Champagne Lounge 2018
Champagne Lounge 2019
ALCOHOL ABUSE IS DANGEROUS FOR HEALTH, CONSUME WITH MODERATION.