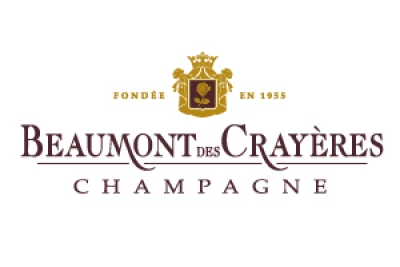 Champagne Beaumont Des Crayères
64 rue de la Liberté
51530 Mardeuil France
+33 3 52 62 04 10

Contact email
Champagne Beaumont Des Crayères
House
Both authentic and elegant, this wine-producers house makes pure and expressiv Champagnes, aiming a selectiv distribution. Its wineyard of more than 80 ha on the chalky hills around Epernay allow them a generous supply. The human scaled production and the know-how of Beaumont des Crayères allows the cellar master to garantee a really high quality which is recognised by the specialists all over the world.
Wines
The Champagnes Beaumont des Crayères are well balanced wines, pleasantly round and elegant, highlighting the typicity of Meunier for some of them and the classical qualities of Chardonnay and Pinot Noir for the others. The Grands range reveals the charm and the magic of the assemblings in the bringing together of multi harvest cuvées. The Fleurs range expresses the numerous facets of the vintaged cuvées of Beaumont des Crayères. The Nostalgy range represents the quintessence of the House and reflects its demanding know-how.
Attendees to Champagne Lounge
Champagne Lounge 2018
Champagne Lounge 2019
Champagne Lounge 2020
Champagne Lounge Asia Singapour 2018
ALCOHOL ABUSE IS DANGEROUS FOR HEALTH, CONSUME WITH MODERATION.