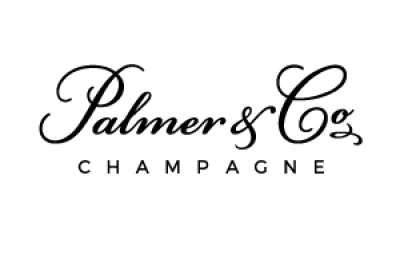 Champagne Palmer & Co
67 rue Jacquart
51100 Reims France
+33 3 26 07 35 07
Contact email
Champagne Palmer & Co
House
Founded in 1947 and historically established in Reims, Palmer & Co is a premium and on-trade exclusive Champagne House with over 200 hectares of vineyards classified as Grand and Premier Crus in the Montagne de Reims area.
The Palmer & Co wines mature in a maze of deep chalky galleries, remaining in contact with the lees for at least four years for Palmer Brut Reserve, six to eight years for the vintage cuvees and up to ten years or more for magnums and larger format bottles.
Unanimously appreciated for their excellence and elegance, the Palmer & Co cuvees are regularly distinguished in major international wine competitions, and endorsed by Champagne experts.
Wines
Expression of a very special art combining technical precision with harmony, the Palmer & Co style is characterised by its elegance and balance. It is expressed fully after a long maturing period in our chalk cellars 18 metres below the ground.

Dominated by the freshness and purity of its Chardonnays, the Palmer & Co style is seductive through its precision and clarity. The grace and power of the Pinot Noir, the generosity of the Pinot Meunier and the significant contribution made by reserve wines confer a rich fullness and rare maturity.
Attendees to Champagne Lounge
Champagne Lounge 2018
Champagne Lounge 2019
Champagne Lounge 2020
ALCOHOL ABUSE IS DANGEROUS FOR HEALTH, CONSUME WITH MODERATION.