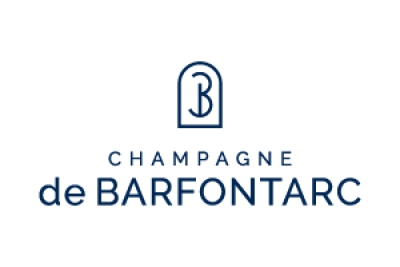 Champagne De Barfontarc
18 rue de Bar sur Aube
10200 Bar sur Aube France
+33 3 25 27 07 09

Champagne De Barfontarc
House
Baroville, Fontaine, Arconville. Champagne De Barfontarc is fashioned in the image of it's vine growers : these men and women of the soil, the expression of the personality and originality of their terroir. Olivier Martin runs this successful cooperative boasting cutting-edge facilities, formerly headed by his father for thirty five years.
BARFONTARC: BAR for Baroville, FONT for Fontaine and ARC for Arconville, three neighbouring villages, overlooked by hillsides covered in vines. At Baroville, there are fifty winegrowers who contribute their best to the co-operative. For Olivier, whose first grape harvest took place in 1991, pruning is the key. The vigour, fertility and ripeness of the vines are the product of his precision and intelligence. On about one hundred and twenty hectares, the identity of Champagne De Barfontarc is marked by the sharing of skills and harvests, the highlighting of the particular character and the spirit of authenticity of the terroir.
Wines
The Champagne House De Barfontarc offers different kinds of Champagne, fruity and typical ones of the Côte des Bar, located in Aube, the South part of Champagne. From Brut Tradition, through low dosage cuvées of high quality. Our Champagnes most of them out of Pinot Noir, pleasantly round and vineous shall please as well to amateurs as well as to inexperienced. Discover a variety of dosage and assemblings in order to find out a champagne for all kinds of customers and gourmands.
Attendees to Champagne Lounge
Champagne Lounge 2018
Champagne Lounge 2019
Champagne Lounge 2020
Champagne Lounge 2022
Champagne Lounge Asia Singapour 2018
ALCOHOL ABUSE IS DANGEROUS FOR HEALTH, CONSUME WITH MODERATION.