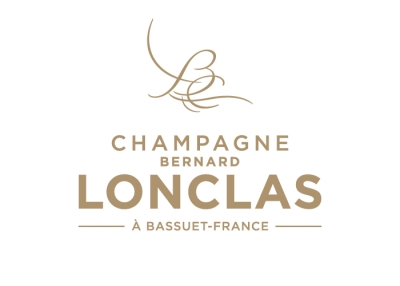 Champagne Bernard Lonclas et Filles
46 Rue de Vavray
51300 Bassuet France
+33 (0)3 26 73 98 20

Champagne Bernard Lonclas et Filles
House
Since 1976, Champagne Bernard Lonclas has been writing one of the most audacious stories of the Vitryat Region. Faithful to the vision of its founder, the Company has virtuously strived to trace its own path, away from the standard codes and conventions. Guided by its intuition and freedom of enterprise, it combines the noblest materials to craft balanced and refined champagnes, symbolising excellence. Half a century after its creation, the Lonclas Family continues to celebrate a committed and resolutely audacious vision of Champagne.
Wines
For more than forty years, the House of Lonclas has been crafting champagnes that are refined, delicate and fresh in style. Spurred by the audacity of its founder, it makes Chardonnay the timeless signature of its great Champagne wines. A choice in favour of authenticity and audacity, it is also in keeping with a deep respect for the terroir.
The House puts excellence at the heart of its know-how. Leaving no room for chance, it uses only the best grapes to elaborate its future vintages. Maison B. Lonclas' penchant for challenge is embodied by a collection of champagnes with a style all their own.
Attendees to Champagne Lounge
ALCOHOL ABUSE IS DANGEROUS FOR HEALTH, CONSUME WITH MODERATION.